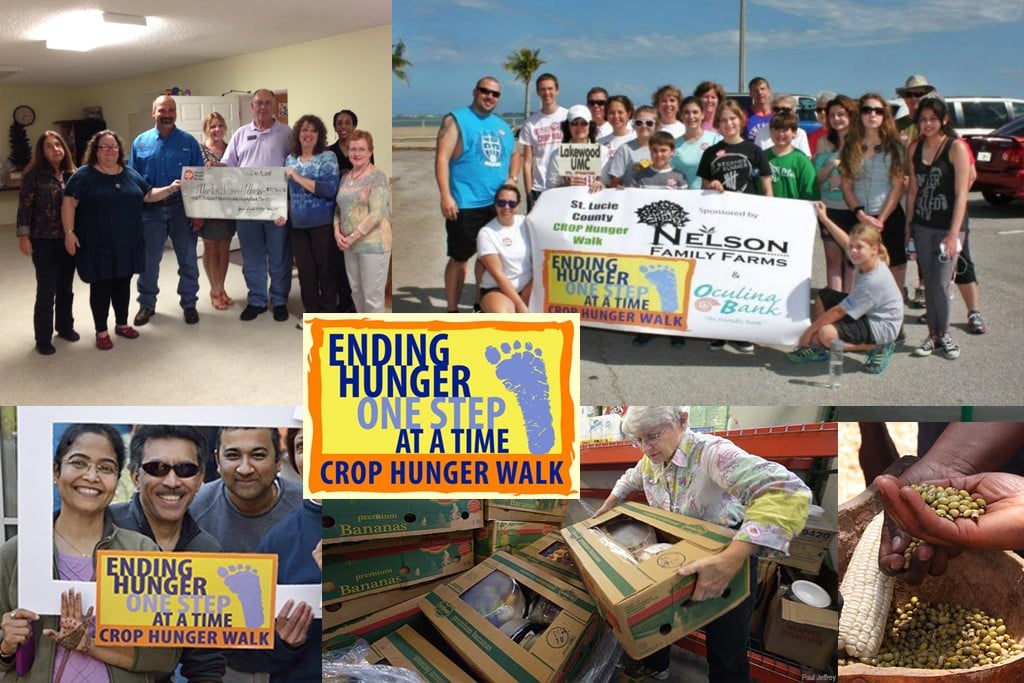 Dan and Lisa Nelson (third and forth from left) donating check, to supporting St. Lucie County Crop Hunger Walk.
Community Giving
Our Goals for Giving – Support the communities where our customers live, work and play.
As a open-air retail market, we are quite unique. Our business is a family owned — serving the Treasure Coast community for over 65 years and take great honor to have dedicated team to deliver good quality food for our customers. We work with our residential customers along with restaurants, food supply companies and specialty packing companies.
Over the years we have supported the cause of Treasure Coast Food Bank, United Way, A.E. Backus Museum & Gallery, Hibiscus Children's Center to name a few.
We also support projects that relate directly to organics and environmentally-friendly cause, sustainable methods, sustainable living, and healthy families and children nutrition.
"Keep Treasure Coast Growing"
How to Apply:
Before applying for a grant, potential applicants must be registered as a 501(c)(3) organization with the United States IRS. Request should be within our focus areas, meets eligibility requirements and aligns with decision-making timeframes of two months prior to charity event. Applicants must be located in geographic areas surrounding Nelson Family Farms or in the Treasure Coast Region.
Applicants should specify the following:
The name of the entity
The vision and mission of the entity
The goal of the charity event
Detail of the charity event
The impact our contribution will make
Grant request should be submitted two month before charity event
All request should be mailed to:
Attn: Sponsorship Request
Nelson Family Farms
875 W Midway Rd,
Fort Pierce, FL 34982
Please ensure that your grant request needs is submitted two months prior to your charity event as exceptions cannot be considered. No email or phone call.